Anyone planning for a baby shower this winter?
How exciting is that! Winter is such a fun time isn't it? The holiday cheer, family traditions, hot cocoa – it's all just. so. darn. awesome! And what better time to celebrate baby than with a winter theme baby shower! If you are planning for a winter theme baby shower for this winter, or next, or just want some creative inspiration… you've come to the perfect place.
Here are 6 winter theme baby shower ideas that you'll love!
1. A Feature table that pops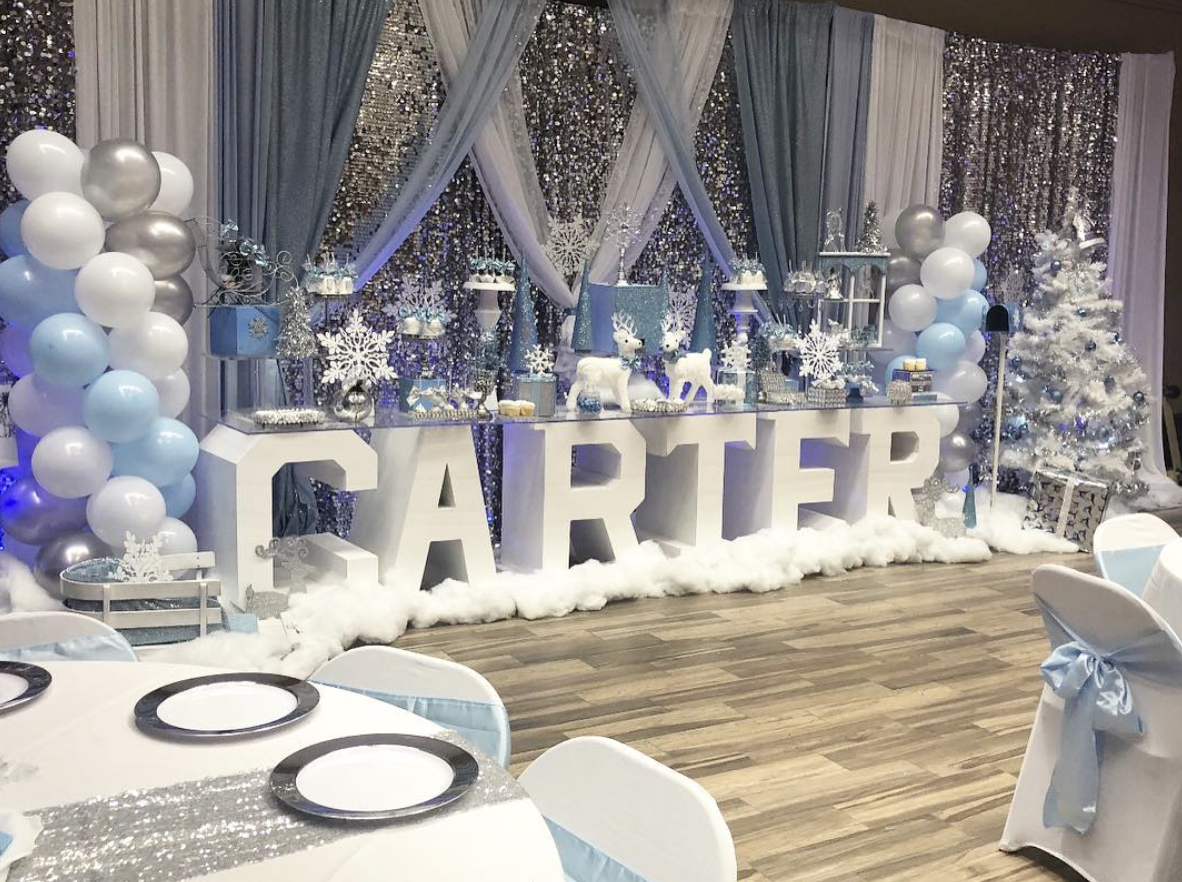 How beautiful is this feature table! The symmetry really stands out to me! The two balloon pillars on each side, the 2 reindeer, 2 snowflakes…. this is heavenly! Having a feature table can be a staple to your winter theme baby shower!
Now here is another feature table that is simple but can still be very grand in it's own way! A simple cake with cookies and beautiful flowers! The open space is very welcoming and inviting. The gold accent lights and hues of pink keeps that winter theme baby shower alive!
If you prefer a more simpler look – I think you'd love something like this!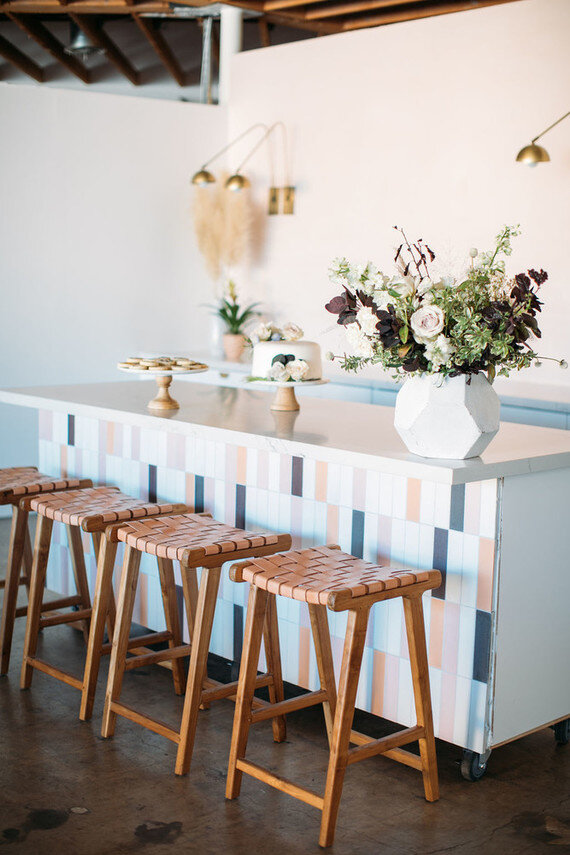 2. A Decorated Arch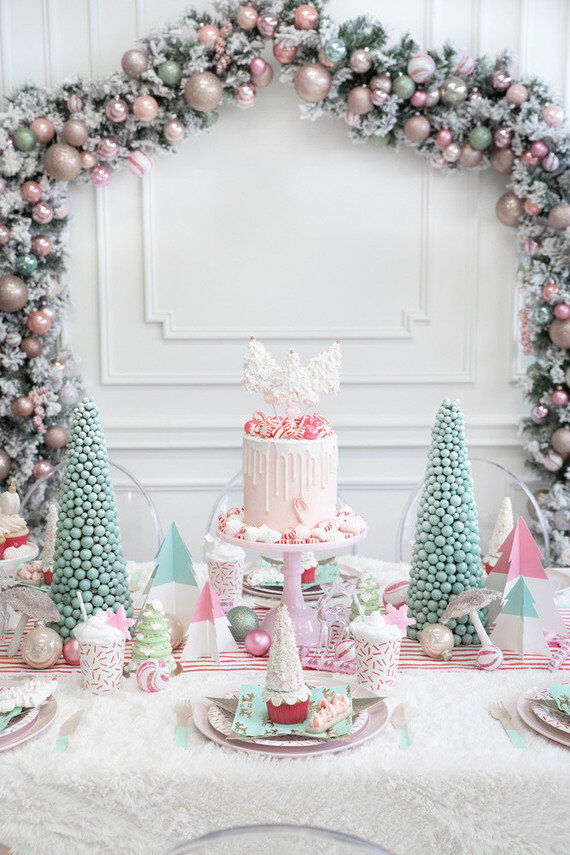 Having a beautiful arch over the center table can be a super eye catching piece to your winter theme baby shower! Use ornaments to decorate the arch and choose colors that can mirror and beautify your winter theme baby shower colors. May I suggest mints, whites, and pops of pink?
3. Did someone say hot cocoa?
That's right. Want to throw a great winter theme baby shower – then hot cocoa is the way to go! Setup a beverage table for coffee and hot cocoa! Hang some marshmallows as decorations, and print/cut out cute labels to hot glue on everything. Simple but super fun!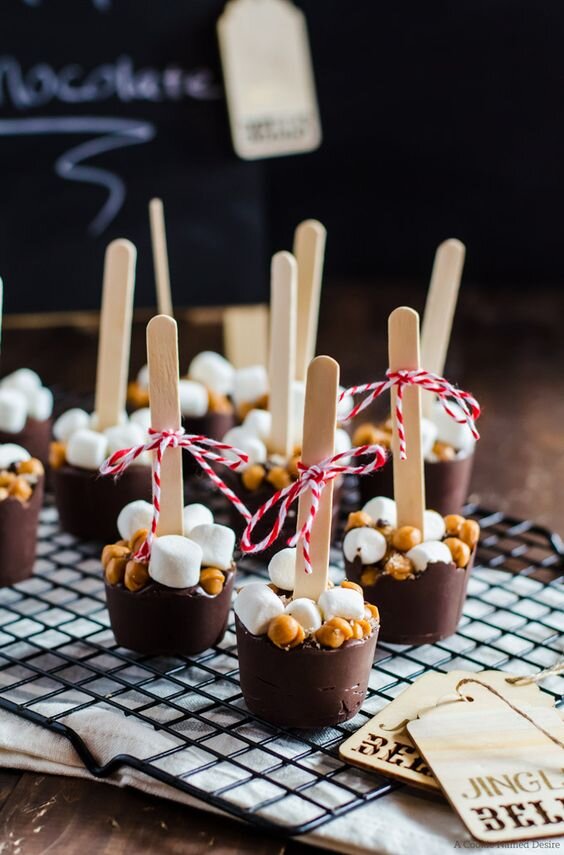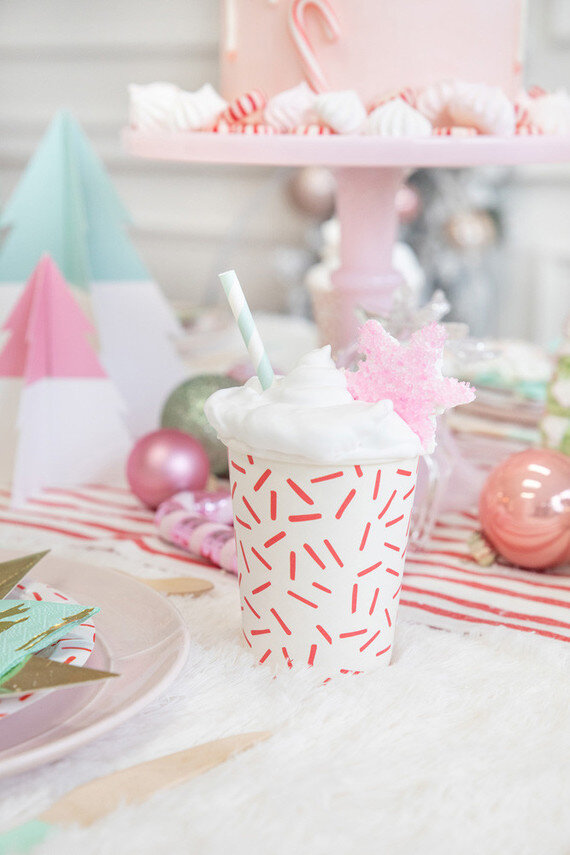 Like the idea of hot cocoa – but want a different twist? Give it as a party gift! Thank you "snow" much for coming!
4. Don't be afraid to be a bit more playful with the winter baby shower theme
So, if you are planning your winter theme baby shower and want to really go for it – then you should – don't be afraid! That means, penguins, polar bears, and more!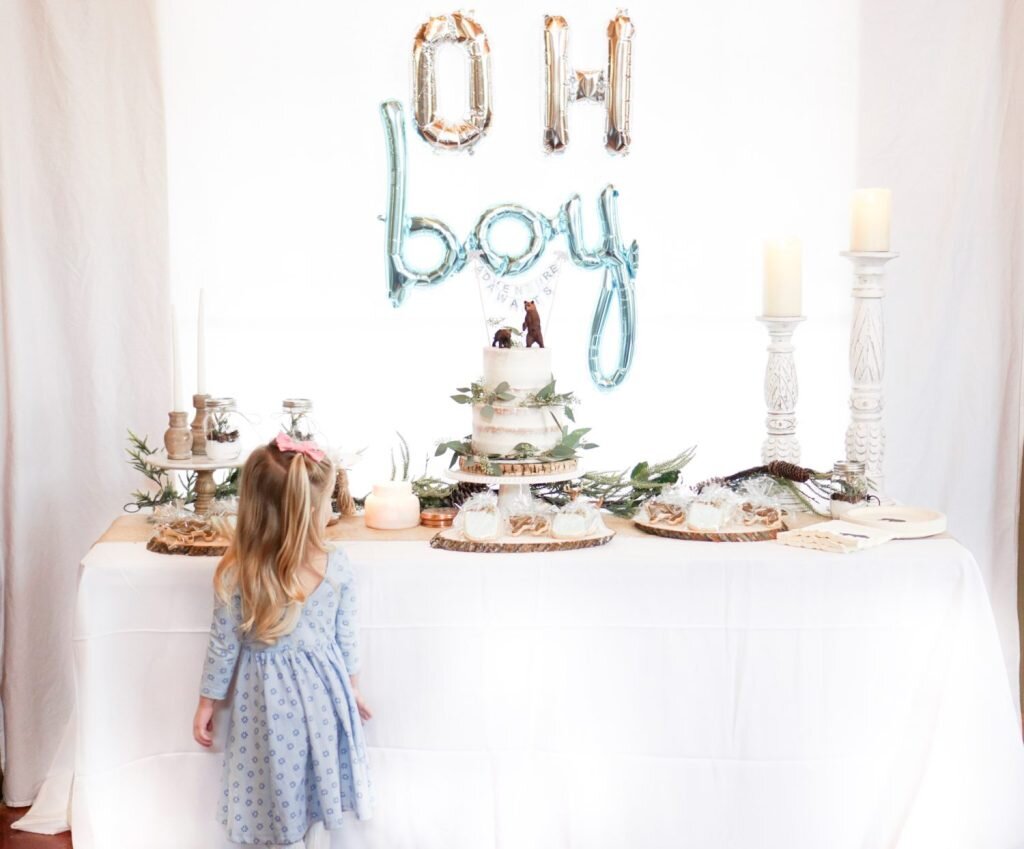 5. Creating a magical winter theme baby shower can mean simplicity
Sometimes, having one simple yet strong piece can set the vibe for your winter theme baby shower. Do you feel pressure to have an overly decorated baby shower but really want a simple one? Totally get it! Try a more simple look and feel, which can sometimes say way more! For your winter theme baby shower – you can create a snowflake chandelier if you are more about having less. Check out Indie Crafts if you want to learn how to make one.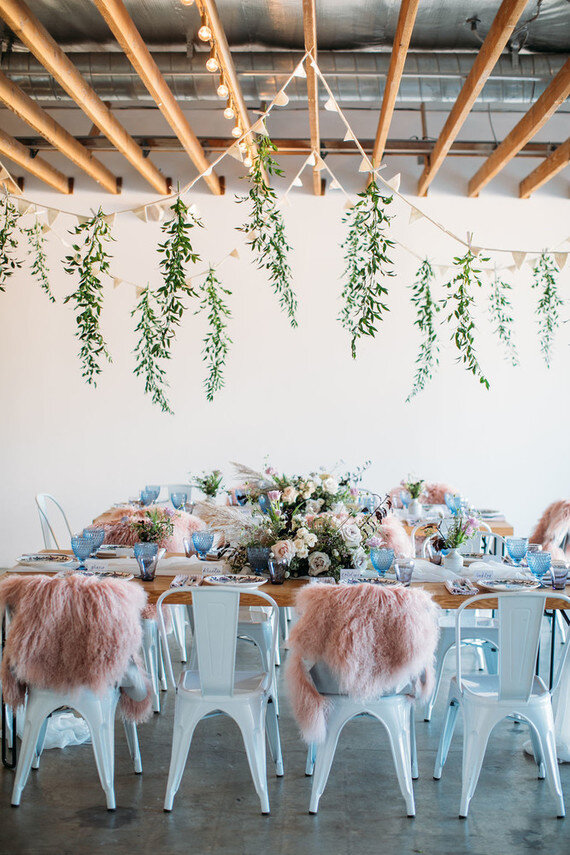 6. POPS OF SUMMER GOLD?
A winter theme baby shower doesn't mean you have to lose all the summer vibes, does it? If it's winter time but you just LOVE the summer feels, then don't be afraid to include pops of summer gold!
Take a look: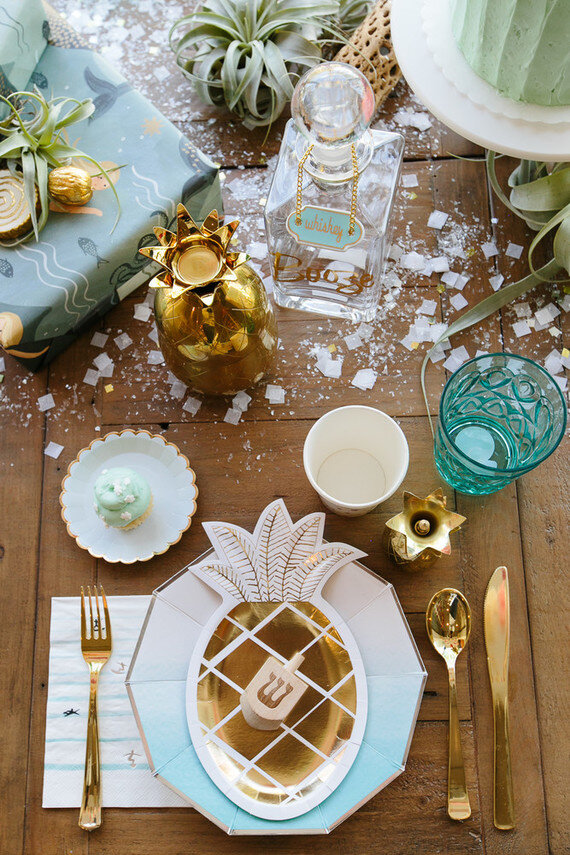 Having a confetti'd table keeps the winter theme baby shower alive. But throwing in pops of summer gold with those pineapple decorations definitely puts a twist to winter by giving it some summer island accents!
Oh! And just in case you didn't know!
Sleep and the City is all about helping parents by helping their kiddos with sleep. If you stumbled on this post and have a little one who is struggling with sleep… or if you just want to gain more education on newborn sleep before your baby is born… then you are in the perfect place. We have an insider's group that we send tons of free and helpful tips all about sleep and more!