A list of encouragement quotes and words of encouragement for when you or a friend need a lift in spirit.
We all need a lift at some point. When we are uncertain, worried, or frustrated, a comforting word can mean a lot. Words of encouragement are not there to solve our problems, nor are they supposed to be. But they are proof that we are not alone.
"Encouragement is like verbal sunshine. It costs nothing. It warms hearts and enriches lives."
Face to face, a hug can heal a broken heart. But when we are not by the side of our friends and loved ones, we need the right word to express our care. So here is a list of words of encouragement or encouraging quotes for friends, or for yourself.
Mood-lifting words of encouragements
Table of content
Encouragement quotes to boost confidence
Comforting words of encouragements
Words of encouragement to bounce back from failure
Encouragement quotes to boost confidence
We all need a push in the face of a new career opportunity, a life-changing decision or a challenge. The following encouragement quotes are perfect pep talks for you and your friends.
A boat is safe in the harbor. But this is not the purpose of a boat.
– Paulo Coelho
You can do anything you put your mind to.
Don't just fly, soar.
– Dumbo
You got this.
Everything you've ever wanted is on the other side of fear.
– George Addair
Stop worrying about how it's gonna happen and start believing that it will.
– Michaela Olexova
Nothing is too good for you.
Confidence comes from just doing it anyway.
– Kris Carr
Even the darkest nights will end. And the sun will rise again.
Know that you can start late, look different, be uncertain, and still succeed.
– Misty Copeland
You're busy doubting yourself while others are intimidated by your full potential.
Goals have no expiration date.
Whatever makes you weird is probably your greatest asset.
– Joss Whedon
You are made for this.
Every morning you have two choices: continue to sleep with your dreams, or wake up and chase them.
– Carmelo Anthony
Just want you to know that you are
Amazing
Strong
Talented
Beautiful
Not alone
– @Em.x.thoughts
The things that bury you may also be the soil where you bloom.
Miracles happen to those who believe in them.
One foot forward. One day at a time.
Comforting words of encouragements
There are peaks, and there are valleys. If you or your friends are going through breakups, hardships, or navigating through bad days, these encouragement quotes may help pull them out from the negative swirl.
People throw rocks at things that shine.
– Taylor Swift
The nicest thing about the rain is that it always stops.
– Winnie the Pooh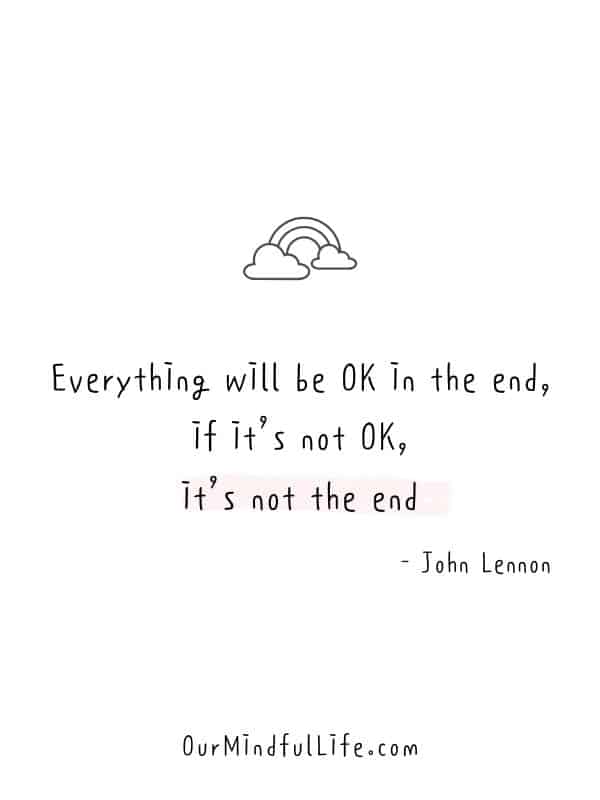 Everything will be OK in the end, if it's not OK, it's not the end.
– John Lennon
If you are tired, rest.
If you are tight, stretch.
If you are hurt, feel.
If you are stressed, breathe.
If you are hurt, pause.
If you are loved, share.
If you are scared, jump.
If you are ready, go.
– Joel Leon
There's a difference between giving up and knowing what's not for you.
– @Em.x.thoughts
Somedays there won't be a song in your heart. Sing anyway.
– Emory Austin
You don't need to fix all problems in one day.
H.O.P.E – Hold on, pain ends.
Please accept this hug.
Words of encouragement to bounce back from failure
Who doesn't love a comeback? We are imperfect. We make mistakes, and failures are inevitable. These encouragement quotes are the best motivators for a strong comeback.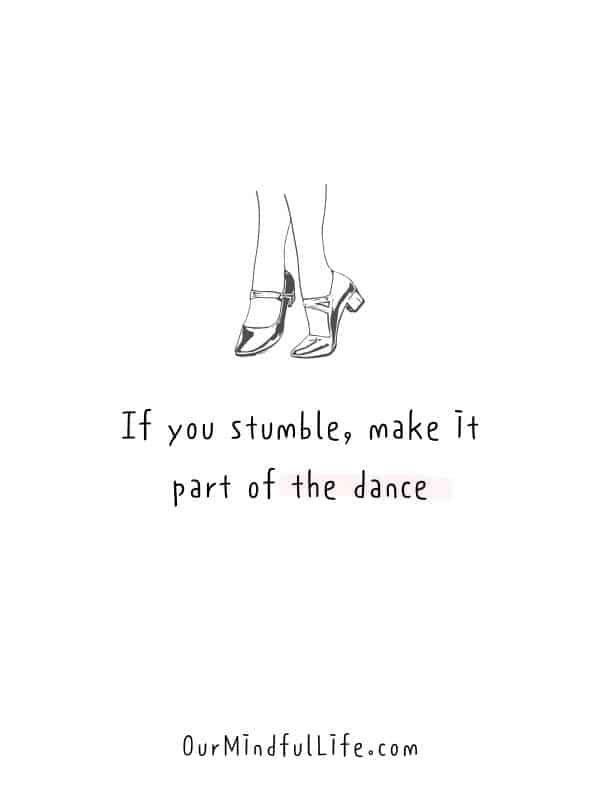 If you stumble, make it part of the dance.
Turn your wounds into wisdom.
– Oprah Winfrey
A smooth sea never made a skilled sailor.
Just say YIKES and move on.
Every passing minute is another chance to turn it all around.
– Vanilla Sky
Keep your face always toward the sunshine – and shadows will fall behind you.
– Walt Whitman
Don't be afraid to start over. This time you're not starting from scratch. You're starting from experience.
If everything seems under control, you are not going fast enough.
– Mario Andretti
Instead of asking "why this happened to me?" think about "what can I learn from this?"
Cry a river. Build a bridge and get over it.
You are not defined by your past.
Trust your potential.
Trust the process.
Remember how far you've come.
You are tough AF.
To be the best, you must be able to handle the worst.
– Wilson Kanadi
Sometimes the greatest messages come out of the greatest messes.
– Steve Maraboli
There are some things you can only learn in a storm.
– Joel Osteen